Publications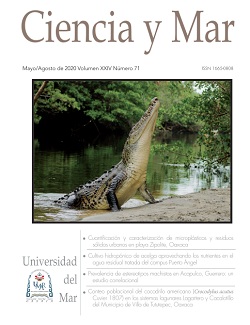 The University del Mar publishes books, magazines and a university newsletter, which are edited by the researchers that work in the three campuses of the University del Mar.
University Bookstores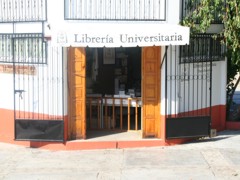 The University del Mar also has three university bookstores where the general public can acquire books, magazines and other articles.
more »
« back
Campus Puerto Escondido
Ubicada en Kiosco de la Explanada de la Agencia Municipal, Puerto Escondido, San Pedro Mixtepec, Oax. C.P. 71980
Campus Puerto Ángel
Ubicada en Calle 5 de mayo s/n Col. Centro San Pedro Pochutla C.P.709000
Tel.: 958 58 40200
Campus Huatulco
Ubicada en Kiosko Parque Hundido Chahué, Lote 2 Mz. 4 Sector "P", Bahía de Chahué, Sta. Cruz Huatulco, Oax. C.P 70989
Tel.: 958 587 28 16
Educational and Cultural Activities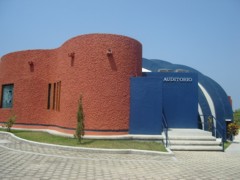 Universidad del Mar promotes activities through which the regional cultures in the state of Oaxaca are represented, and as well imparts different types of courses and conferences in support of local populations. Furthermore, as part of its outreach, UMAR maintains botanical gardens and an experimental farm.
Ciudad Universitaria, Puerto Ángel, Distrito de San Pedro Pochutla, Oax., México C.P. 70902
Ciudad Universitaria, Santa María Huatulco, Oax., México C.P. 70989
Ciudad Universitaria, Carretera Vía Sola de Vega, Puerto Escondido, San Pedro Mixtepec, Juquila, Oax., México C.P. 71980
Pino Suárez #509 Col. Centro, Oaxaca de Juárez, Oax., México C.P. 68000